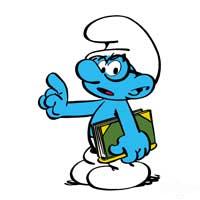 This article is checked by Smart Fruit to see if it's good.
He might not think it's good though. If so please fix it, or discus the issue.
Smart Fruit says: I see this is good but it has only real, no fanon. I suggest you make a fanon guide.
This is a list of characters in order of importance.
Main Characters
These are the characters who appeared in at least five episodes.
Supporting Characters
Characters who appeared in four to five episodes with a death but was revived or didn't die at all (but wasn't significant enough) or a character who appeared in a lot of episodes and then died.
Major Characters
This is the list of characters that appeared in two to four episodes.
Semi-Major Characters
Here are the characters who appeared in a episode for most of the episode's run, dead or not.
Minor Characters
Here are the characters that appeared briefly in one episode, either joke fillers, characters who basically didn't do anything, characters who die instantly, characters who don't contribute to the episode much, and other things saying they don't mean anything in the videos.
Mentioned Characters
These characters are not seen but mentioned.